Local Transport
You can travel within the island either by Bus (tel. 22850-22291) or by Taxi (tel. 22850-22444). The main bus station and the taxis are just outside the port, and very close to the tourist information center. Note the above phone numbers are as dialled from within Greece or Naxos.
There is also a FREE minibus service that takes you around www.poloralphlaurenaustralia.biz the main town and stops at all main points of Chora Naxos.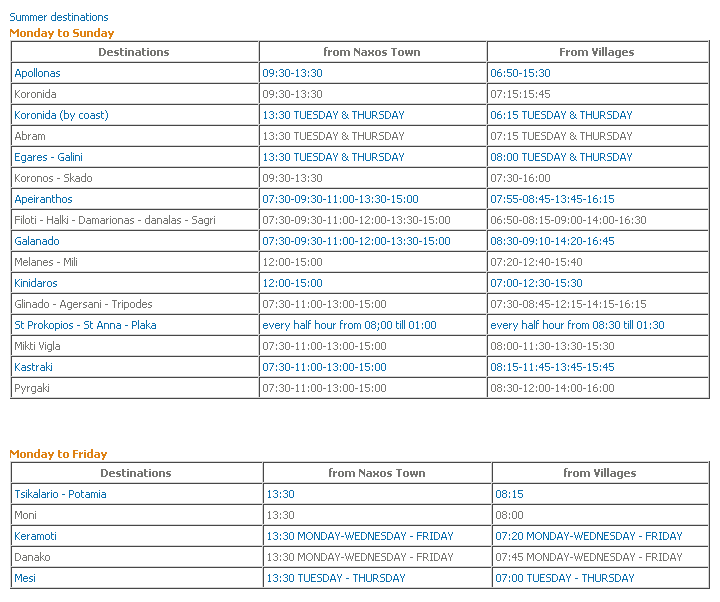 Bus Destinations

From Chora Naxos:

Agios Prokopios
Agia Anna
Apollonas
Apiranthos
Chalki
Danakos
Damarionas
Eggares
Filoti
Keramoti
Melanes
Kinidaros
Komiaki (Koronida)
Koronos
Mikri Vigla
Moutsouna
Plaka
Potamia
Pyrgaki
Sagkri
Stelida (Eklissaki)
Tripodes
Tsikalario


From Agios Arsenios:
Is there anything else you would like to see in our site? Let us know.
Click Here to go to the main page
Click Here if you do not see frames